Understand Your
Relationship

to Money
As Asia's only certified Finance Behavior Specialist I help clients understand their relationship to money in order to set, manage and meet their long term financial goals.
Andrea Kennedy, originally from Chicago, has lived and traveled in Asia for the last 20 years. A CFP and Finance Behavior Specialist by training, Andrea has been consulting to couples, families and professional women for eight years in Hong Kong, Singapore and Shanghai.
Andrea is the author of Own Your Financial Freedom (Money, Women & Divorce).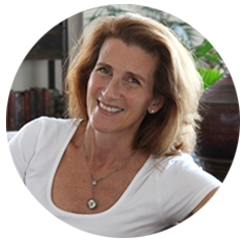 Any information, research, opinions and/or recommendations contained in this website are for general information purposes only, and are and must be construed solely as statements of opinion and not statements of fact. Whilst all care is taken by Wiser Wealth in the preparation of the contents hereof, no warranty, express or implied, as to the accuracy, timeliness, completeness, merchantability or fitness for any particular purpose of any such information is given or made by Wiser Wealth in any form or manner whatsoever. All information, recommendations or opinions on this website are not intended to provide exhaustive treatment of any subject dealt with and must be weighed solely as one factor in any investment or other decision made by or on behalf of any user of the information contained herein. Such user should consult its own investment or financial or other advisors before making any decision. The information on this site is not intended to and does not constitute financial, tax, legal, investment, consulting or other professional advice, and Wiser Wealth does not purport to act in any way as a financial advisor. This website may include technical, typographical or other inaccuracies. Changes are periodically made to the information on this website. Wiser Wealth reserves the right to alter or amend any information on this website without notice.